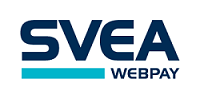 Terms for invoice payment
When paying via invoice, we cooperate with Svea Ekonomi AB. To shop with invoice, you must enter your social security number or organization number. A prerequisite for being able to trade against an invoice is, among other things, that you are registered in the population register in Sweden and are over 18 years of age. You may not have any payment remarks. All invoices are transferred by Velltra.se to Svea Ekonomi AB. The usual credit check takes place after the personal information has been provided at the checkout, in some cases this means that a credit report is taken. A copy of the credit report will then be sent to your home. The invoice's payment terms are 14 days. In the event of late payment, an agreed and statutory reminder fee is paid. Interest on arrears is paid at 2% per month. In the event of non-payment, the invoice is handed over for collection. The invoice is normally sent via email unless the customer has notified us otherwise.
Terms for partial payment
Through our collaboration with Svea Ekonomi AB, you can sign an account credit agreement and thus be able to pay part of your purchase. You choose the credit time by ticking the campaign option that suits you best. The purchase can always be paid in full at any time, before the due date. The usual credit check takes place after the personal information has been provided at the checkout, in some cases this means that a credit report is taken. A copy of the credit report will then be sent to your home. If you have any questions, you can call 08 - 514 931 13 for further information. Example of effective interest on purchases of SEK 10,000, term 12 months, 0% interest, set-up fee SEK 195, notice fee SEK 29: 10.68%.
Terms for card payment
Payment by card is made in accordance with current rules for online payment in Sweden and the EU. We use Svea Ekonomis / Webpay's hosted PCI-DSS-certified card payment solution. We accept the following cards: Visa, MasterCard. The money is reserved in your account at the time of order. All transactions are sent via SSL (Secure Sockets Layer) very securely encrypted. No card numbers are saved. We use the latest security technology for online credit card payments 3D-Secure - a standard developed by VISA and MasterCard with the intention of securely validating the consumer when buying online.


Shipping terms
Delivery time
After the order is created, all stocked products will normally be sent to you within 2-3 days. Goods that we do not stock at our main warehouse take slightly longer, normally about 5 working days, unless otherwise stated for a specific product. Exceptions apply to certain "odd" places where our carriers run on certain days of the week, here longer delivery times may arise.
Free delivery to service point
Most products are delivered to the nearest DHL delivery point near your chosen delivery address. You will receive a message and identification number when the product arrives, after which you can pick up your product when it suits you. However, the item must normally be picked up within 10 days. You will receive further information with the delivery to the delivery point. Check the item upon receipt. A handling fee of SEK 59 will be added to all orders regardless of payment method.
Note! You must enter a mobile number when you arrive at the checkout when the notification is sent via SMS. Make sure the number is correct before clicking complete purchase.
Transport damage must be reported within 7 days (including the day the goods are received). It is the customer's obligation to inspect the goods properly immediately when the product is received so that there is no damage or hidden damage to the product. Complaints after this time can unfortunately not be processed.
Uncollected package:
For packages that are delivered to the delivery point and that are not redeemed, you will be charged a return and handling cost!
The handling fee of SEK 59 will not be refunded for uncollected packages or returns!
Residents within Vellinge have the drop-off point at our store at Falsterbovägen 245.
Free home delivery
Heavy and bulky goods are delivered directly to the customer's home.
Some goods are subject to shipping, you can see this by the fact that it says OFFER under payment method when you arrive at the checkout. When you click on "Complete purchase", you do not make a real order but you ask for a quote. We will then do a manual calculation of the shipping and return via email with a quote. We create the quote as a product on our website and send the link via email.
If you want to proceed with the order and order then go to the link and put the item in the shopping cart, go to the checkout, write all contact information and delivery address, select one of the payment options that come up and click on "Finish purchase".

For home deliveries, transport to the address on a drivable road applies unless otherwise stated. If you live in an apartment building, the goods are delivered to the gate, or plot boundary if you live in a villa. Check the product upon receipt, any damage is noted on the consignment note with the forwarder's signature.
Our home deliveries take place during the day unless otherwise stated.
If you are not on site during the agreed time for home delivery, you will be charged.
Change of delivery address
Once the item has left the warehouse, it is not possible to change the delivery address. Therefore, it is extra important that before the order is executed and approved, make sure that the delivery address is completely correct.
Delivery to islands
For deliveries to islands that do not have a bridge connection, delivery is agreed separately for price, delivery time and delivery method. Upon request for delivery to the archipelago island, we deliver free of charge to a fixed address on the mainland. The customer can ensure that the delivery is received and then take care of further transport to the island. Please state if you want direct delivery to the island already with your order as certain goods need to be packaged in a certain way which can, we can assist with this normally at a cost surcharge.
Prices / Delivery time
If there are errors in the price, delivery time or other circumstances occur, Velltra.se reserves the right to change this afterwards. On these occasions, we will contact you and inform you about this. You then have your full right to either change or cancel your order.
PriceRunner Purchase Guarantee
Get your purchase protected up to SEK 50,000 if something goes wrong. As a member of PriceRunner, a Buy Guarantee is always included with us. This service is free and applies to registered PriceRunner members. If you are not already a member of PriceRunner and visited us through them, you can, within 60 minutes of your purchase, complete your registration. It costs nothing and takes less than three minutes and in no time your purchase will be protected! Sign up for the PriceRunner Purchase Guarantee If you want your purchase to be covered by the Purchase Guarantee, your order must be addressed to you as a private person. With the Purchase Guarantee, you receive compensation if an item is defective, if an individual item is missing upon delivery, if delivery of the item fails or if the item is incorrect. You will only receive compensation for direct financial damage you have suffered, purchase costs and shipping costs. PriceRunner Purchase Guarantee does not provide compensation for other direct or indirect costs, depreciation or lost revenue. For complete terms of use and a list of excluded categories, visit PriceRunner.